Western Digital Ultrastar DC HC600 SMR Series
Scaling Cloud and Hyperscale Capacity to New Levels with SMR Technology
As cloud and hyperscale data centers continue to look for affordable options to capture the growing volume and variety of data, Western Digital's Ultrastar DC HC600 series of drives help address Big Data challenges with sequential write workloads. Optimized to deliver ununbeaten capacity and low Total Cost of Ownership (TCO), the Ultrastar DC HC600 series provides unprecedented capacity leadership by harnessing two core complementary technologies: HelioSeal technology and host-managed SMR (HM-SMR). These field-proven technologies provide the foundation for delivering efficiency, quality, and reliable performance required by cloud and hyperscale data centers. Unlike CMR drives, HM-SMR drives are not drop-in replacements for traditional drives and require system software modifications that take advantage of the new command sets to ensure data is written sequentially to the drive. This software investment helps yield the most cost-efficient storage solutions.
Highlights
Combines HelioSeal and host-managed SMR to deliver more
cost-effective capacity than conventional magnetic recording (CMR) drives.
Purpose-built for "sequential write" applications and workloads
Consistent, predictable performance with uncompromising enterprise-class quality and reliability.
Applications and Workload
Content Libraries, Streaming Media and Digital Media Assets
Online Back-up and Replication
Compliance, Audits, and Regulatory Records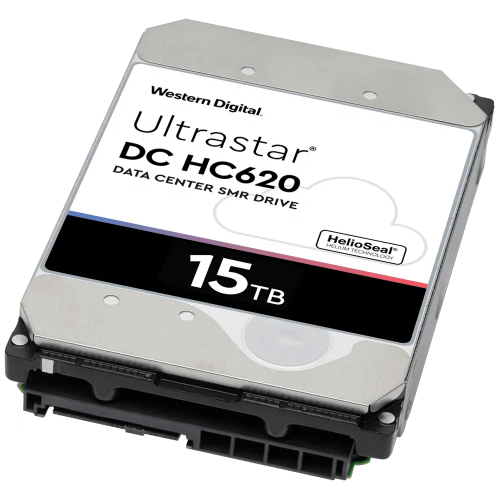 General
Interface
Capacity1