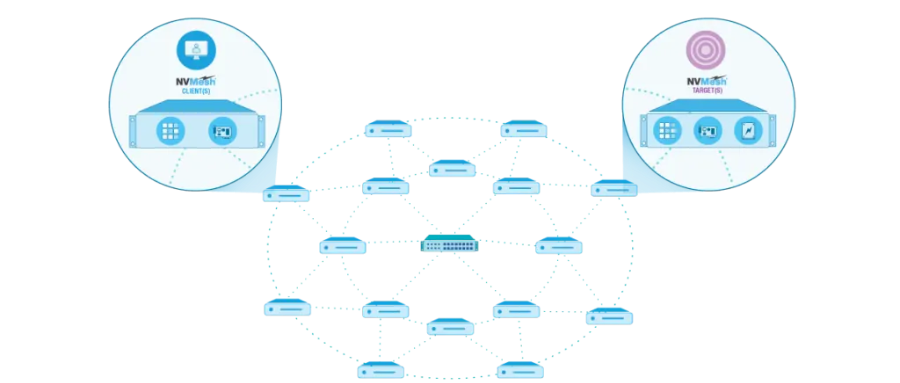 MeshConnect™ features new support for traditional network technologies, giving NVMesh the widest selection of supported fabrics and protocols. Supported Protocols are TCP/IP, RDMA and Fibre Channel; supported fabrics include Ethernet, and Infiniband.
MeshProtect™ is a flexible, distributed data protection architecture offering different protection levels, matching resiliency and performance to application needs. Options range from no redundancy, mirroring (N+1) to parity-based (N+M). The latter provides over 90% storage efficiency, yet delivers ultra low-latency performance on large-scale configurations.
MeshInspect™ provides performance analytics for pinpointing anomalies quickly and at scale. Customers benefit from elaborate cluster-wide and per-object performance and utilization statistics that help with the monitoring and analysis of the storage environment performance. Administrators can benefit from fully customizable display of detailed metrics of application workloads and datasets.