Mellanox Technologies (NASDAQ: MLNX) is a leading supplier of end-to-end Ethernet and InfiniBand intelligent interconnect solutions and services for servers, storage, and hyper-converged infrastructure. Mellanox intelligent interconnect solutions increase data center efficiency by providing the highest throughput and lowest latency, delivering data faster to applications and unlocking system performance.
Mellanox Products
Overview
The demand for more computing power, efficiency and scalability is constantly accelerating in the HPC, Cloud, Web 2.0, Machine Learning, Data Analytics, and Storage markets. To address these demands Mellanox provides complete end-to-end solutions supporting InfiniBand and Ethernet networking technologies.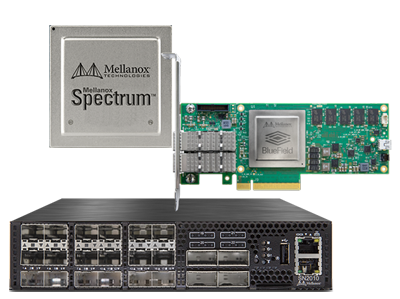 Ethernet
Mellanox offers complete 10/25/40/50/100Gb/s Ethernet solutions for your data center, giving you the competitive advantage. These end-to-end solutions deliver industry-leading performance, scalability, reliability and value across a wide range of applications such as cloud, enterprise, financial, storage, Big Data, machine learning, telco, and more.
Ethernet Adapters
Ethernet Adapters ICS
SmartNIC / Smart Adapters
Ethernet Switch Systems
Ethernet Switch ICs
Ethernet Cables & Transceivers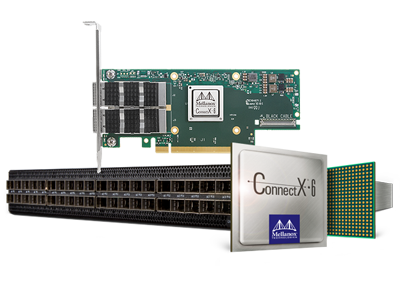 InfiniBand
Mellanox continues its leadership in providing the highest performing interconnect solutions for Enterprise Data Centers, Web 2.0, Cloud Computing, High-Performance Computing, and embedded environments. Mellanox's line of InfiniBand products deliver the highest productivity, enabling compute clusters and converged data centers to operate at any scale while reducing operational costs and infrastructure complexity.
InfiniBand (VPI) Adapters
InfiniBand (VPI) Adapters ICs
InfiniBand (VPI) Switch Systems
InfiniBand (VPI) Switch ICs
InfiniBand Cables & Transceivers
Gateway Systems
Long-Haul Systems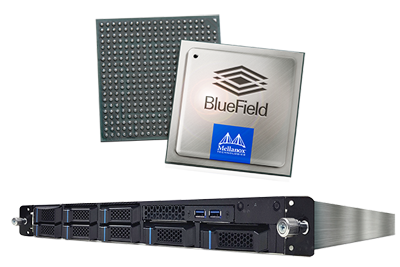 SoC & NPU
Mellanox provides a range of powerful and flexible data-path processing solutions that drive networking systems in carrier, cloud, data-center and enterprise networks. High performance and flexibility underscore Mellanox solutions and enable building high-throughput systems with layer 2-3 switching and routing, layer 4-7 stateful session processing and packet payload inspection, along with fine-grained traffic management. Furthermore, Mellanox's BlueField system-on-a-chip (SoC) integrates ConnectX interconnect and ARM processor architectures into a single device, targeting I/O intensive and compute intensive applications that combine data-plane and control-plane services for storage and networking.
BlueField Multicore SoC
Network Processors
TILE-Gx Multicore
Mellanox is Advanced HPC's elite partner for high performance networking solutions: network and multicore processors, network adapters, switches, cables, software and silicon, that accelerate application runtime and maximize business results for a wide range of markets including high performance computing, enterprise data centers, Web 2.0, cloud, storage, network security, telecom and financial services.